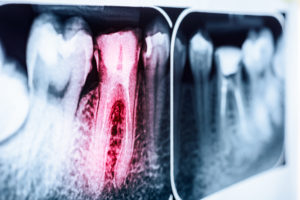 You've been experiencing very uncomfortable bouts of tooth pain and really need some relief. The first dentist you visited for an examination said you're suffering from advanced tooth decay and suggests a tooth extraction, but you're not fond of that idea. "Is there another option for treatment?" You wonder. Your dentist in Melbourne says you may be a candidate for a root canal. As you continue reading, she'll explain everything you need to know about the procedure and why, if possible, it's the better option.
Why Would You Need a Root Canal?
A root canal is a treatment used to address severe decay that has travelled down to the inner area of your tooth. It begins harmlessly enough as a simple cavity that makes a small hole in your enamel, but unaddressed, the bacteria keeps boring deeper. The first signs of trouble are detected when you feel sensitivity from the decay reaching the soft dentin layer that sits under your harder enamel.
If the advancing bacteria is still ignored, it continues until it reaches the pulp, the deep inner area of the tooth that houses the canals and nerves. At this point, a drink of a beverage or a bite of food can cause a strong pain signal to be sent because your nerves are exposed.
How Does the Root Canal Procedure Work?
Here are the steps of the root canal procedure:
Your dentist will first take X-Rays to identify exactly where the decay is.
She will then apply a local anesthesia to numb the area around the decayed tooth.
The surgery begins with her making an incision into the tooth to gain access to the decayed area.
She will clear away the decayed tissue and thoroughly clean inside the tooth.
The final step is to fill the vacated area with a compound called gutta-percha.
Some people are apprehensive about the root canal process for fear that there will be pain, but you can expect no more discomfort than that of receiving a routine cavity filling. Once the procedure is done, you will have a fully restored tooth.
Why is a Root Canal a Better Option Than an Extraction?
If you have enough healthy tooth left, a root canal procedure is better than an extraction because it won't leave a vacated space in your mouth, which can lead to your other teeth shifting, jaw misalignment and bite problems.
The key then, is to not delay about visiting your Melbourne dentist when you begin experiencing strong pains in your tooth. By not procrastinating and contacting your local professional, she will be able to fully restore the function of your damaged tooth before it's too late.
How to Protect your Teeth in the Future
After the procedure is done, be sure to brush and floss at least twice a day to avoid new bacteria growth and the same problem developing in your other teeth.
So if you're in pain, reach out to your dentist to get the relief you need today!
About the Author
A graduate of the University of Florida College of Dentistry, Dr. Beverly Rose has been in private practice in the Melbourne area for over 20 years. Still, she manages to keep up with the ever-changing world of dentistry by remaining involved with several professional organizations. Dr. Rose practices at Exceptional Dentistry and can be reached for more information through her website.