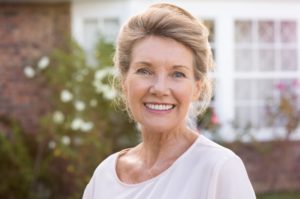 Have you considered straightening your smile in the past but haven't because of the commitment to having braces for over 2 years? Unfortunately, this is a common problem that can cause patients to avoid orthodontics, which negatively affects their smile's appearance and health. However, just because you're older, doesn't mean that you can't straighten your teeth. Thankfully, adult braces in Melbourne can align your smile in a much shorter time and in a much more discreet way. Keep reading to see how your dentist can straighten your teeth using Six Month Smiles.
What is Six Month Smiles?
If you're looking for discreet, easy, comfortable, and quick adult braces, Six Month Smiles is for you. This system uses the same principles as traditional braces, but they are made to shift your teeth a lot quicker. Six Month Smiles can give you a straight smile in less than half of the treatment time of traditional braces, and they're made with materials that blend into your natural grin.
How Does It Work?
Using tooth-colored wires and clear brackets, Six Month Smiles focuses on aligning just the front of your smile. These teeth are the pearly whites that are visible when you grin. Straightening these teeth can not only help your oral health, but it'll dramatically improve the appearance of your pearly whites. Since this treatment only focuses on your visible teeth, you should stick with traditional braces if you have serious bite problems or alignment issues in the back of your mouth.
How Can I Benefit from Six Month Smiles?
There are many benefits of receiving Six Month Smiles, but here are the most popular advantages:
Faster treatment
Quickly shifts the most important teeth
Teeth colored materials makes treatment discreet
Can be associated with less pain and soreness
Typically more affordable than other options
Because this treatment only takes 6 months, it's usually more affordable than traditional braces and clear aligners. Additionally, because they only straighten part of your smile, the amount of materials makes it usually less expensive that it's traditional counterpart.
Am I a Candidate for Six Month Smiles?
Do you have gapped, crowded, or misaligned teeth in the visible part of your smile? If you're looking for a quicker way to change the appearance of your pearly whites, Six Month Smiles can deliver you the grin of your dreams.
The only way to make sure that they're right for you is to get in to see your orthodontist in Melbourne. They will give your smile an evaluation to make sure your teeth are still healthy, and then they can provide you with this amazing smile straightening service.
Meet the Dentist
Dr. Beverly Rose is a native Floridian who loves caring for the patients in her community. She takes pride in being able to offer Six Month Smiles to her adult patients that may have avoided getting braces in the past. She currently practices at Exceptional Dentistry, and she can be reached through her website or by phone at (321) 259-4666 for any questions.