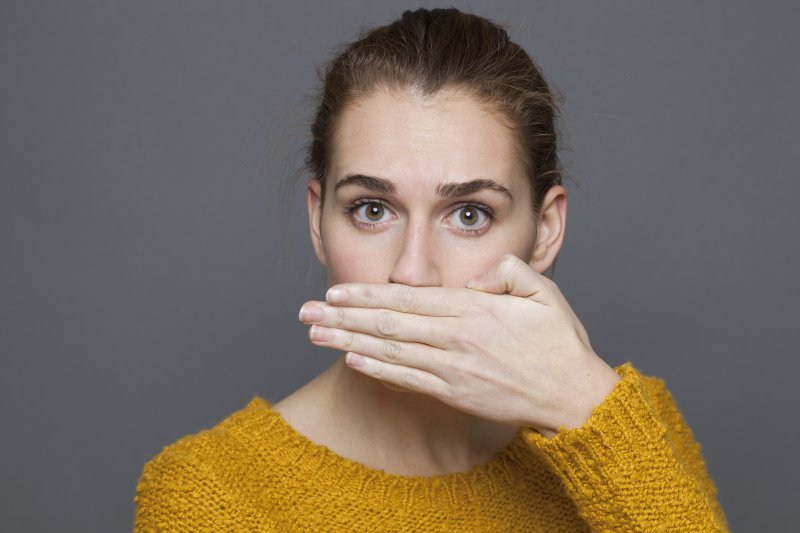 If you were to create a list of the top most embarrassing things to happen, one of them would arguably have to involve being identified as a person with bad breath. Your dentist in Melbourne says whether you're suffering from temporary or chronic bad breath, there are some steps you can take to turn things around. Find out about them and how preventive care can help as you continue reading.
Drink More Water
There is no denying the importance of drinking water to sustain your life and the proper function of the different parts of your body. The benefits don't stop there, though.
As it specifically applies to your oral health, drinking more water helps to flush your mouth of leftover food particles that can contribute to the development of foul-smelling bacteria. Thus, you should especially make it a habit to drink at least a glass of water after every meal you consume.
Watch What You Eat
One of the common causes of bad breath is eating odorous foods like garlic, onions, tuna and dairy products. The remedy is to either avoid such items or to step-up your oral hygiene efforts to remove any lingering debris.
Practice Excellent Oral Hygiene
At least twice a day, you should brush and floss your teeth. This plays a huge role in removing food particles and debris that would otherwise fester, attract bacteria and lead to the production of foul odors.
More importantly, though, consistently performing oral hygiene is vital to maintaining excellent dental health.
Pay More Attention to Your Tongue
When thinking about oral hygiene, it's easy to focus more on the teeth and gums. It's equally important to keep the tongue clean, though.
That's because it moves about in the mouth. Thus, if it remains soiled, it simply transports the debris to other areas.
An excellent addition to your oral hygiene arsenal is a tongue scraper, which allows you to gently glide from the back of your tongue to the front to dislodge food and bacteria trapped between the papillae (tiny bumps along the surface of the tongue).
Make Dental Visits a Priority
There are several benefits to visiting your dentist for preventive care every six months. One of them is the thorough cleaning you'll receive. Its purpose is to remove built-up plaque and tartar that can't be addressed by merely performing your normal oral hygiene routine.
After your teeth are cleaned, you'll also undergo a full examination that will identify any developing problems like acute bacteria growth, which can contribute to unpleasant breath. If an issue is discovered, your dentist will work with you to develop a plan of action to correct it.
With the information you're now armed with, you can mount a formidable defense against bacteria and bad breath. Therefore, you'll no longer have to worry about having an embarrassing conversation.
About the Author
A graduate of the University of Florida College of Dentistry, Dr. Beverly Rose has over 20 years of experience treating patients of all ages. Still, she takes hours of continuing education courses annually to stay abreast of the growing complexities in dental care. Dr. Rose helps patients enjoy fresh breath at Exceptional Dentistry, and she can be reached for more information through her website.