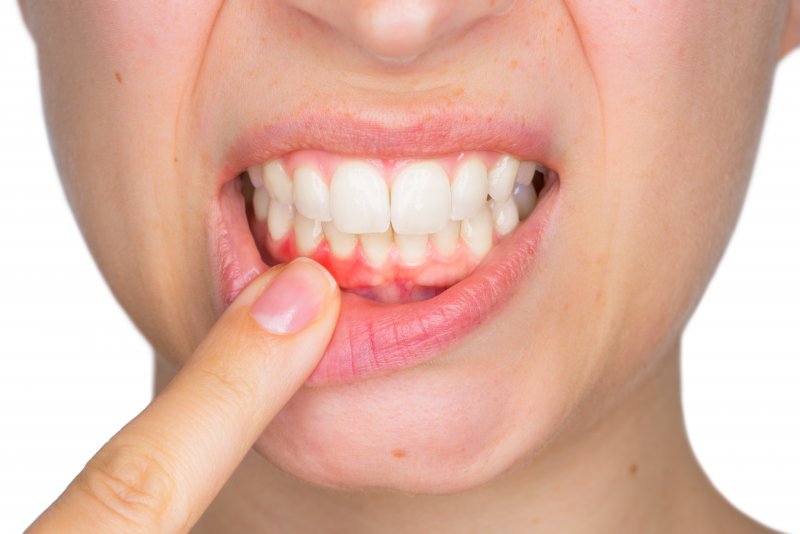 Gum disease is a growing problem in America, as over 50% of the adult population suffers from some form of the condition. The best line of defense against it is proper education, so as you read on, your dentist in Melbourne explains what warning signs to be on the lookout for. Also, you'll learn how you can fight back!
What is Gum Disease?
The leading adversaries of your oral health are bacteria. Always present in your mouth, they flock to any leftover foods and feed on them. As part of their digestion process, the bacteria release caustic fluids that cause tooth and gum decay.
To make matters worse, over time, hundreds of different bacteria form a clear, sticky substance called plaque, which can eventually work its way beneath the gum line. If not removed, it can cause germ pockets to form, which is one of the first stages of gum disease, called gingivitis.
The Common Symptoms of Gum Disease
Gum disease is not a condition that will just go away. Instead, it has to be treated with professional care. But first, you need to know what symptoms to be on the lookout for.
Bleeding Gums
One of the more common warning signs of the presence of gum disease is bleeding gums. This is brought on by the gums becoming infected, inflamed and irritated.
In the earlier stage of gum disease, there may be light bleeding when you brush your teeth. As the condition progresses, though, the bleeding may become more frequent.
Gum Recession
Untreated, gum disease can deteriorate your gum tissue and cause recession. As a result, your teeth can become loose, and they can eventually fall out.
Tooth Sensitivity
Because acute bacteria growth doesn't just affect your gums, you may also notice increased sensitivity in your teeth as the infection continues to move.
Gum Disease as a Sign of Diabetes
A final point of concern is that gum disease can be a sign of a serious health condition called diabetes, which is a disease of the pancreas that affects the body's ability to regulate sugar. As part of a coordinated effort among health professionals to promote overall wellness, your dentist will let you know if your symptoms warrant the attention of your primary doctor.
Therefore, if it's determined you have diabetes, you can receive the care you need immediately to prevent any serious setbacks.
How Gum Disease is Treated
In the earlier stages of gum disease, you can usually turn things around by making some improvements in your oral hygiene habits. For more advanced cases, though, you may need to undergo a procedure called a scaling and root planing, which involves the removal of the harmful bacteria and the smoothing of the teeth roots to prevent any new growth.
Now that you're better educated about gum disease, it's important that if you notice any of the warning signs, you don't hesitate to reach out to your dentist to receive the expert care you need.
About the Author
A fixture in the Melbourne area, Dr. Beverly Rose has been providing the absolute best in dental care for over two decades. To further expand her knowledge base and hone her skills, she has taken countless hours of continuing education, which allows her to treat gum disease at Exceptional Dentistry. Dr. Rose can be reached for more information through her website.