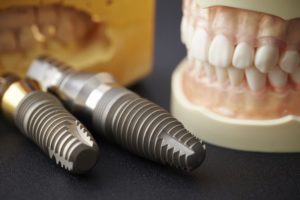 If you're looking into dental implants in Melbourne, you're probably suffering from tooth loss. Leaving teeth unreplaced can have detrimental impacts on your oral health. There's a reason that dental implants are a highly recommended procedure, and it's because they're able to provide benefits that no other restoration can. Read on to learn common terms used when describing dental implants so you can have a better understanding of the procedure.
Implant
A dental implant is a post that is surgically inserted into your jaw to replace your missing tooth's root. These titanium posts provide a stable and durable foundation for your replacement teeth to be mounted on top of. Because they're lightweight and strong, they're a long-lasting restorative solution.
Titanium
Most dental implants are from titanium because so few people are allergic to it. It's lightweight so you won't have to worry about it placing too much weight and stress on your jawbone. Additionally, it has a high oxygen affinity and forms a thin oxide layer making it more compatible with your body. This also prevents the implants from deteriorating, giving them a long lifespan.
Osseointegration
After your titanium implants have been placed, your dentist waits for your gums to heal and the implants to fuse with your jaw through a process called osseointegration. This allows the procedure to offer benefits that no other restoration can—through this process, your implants can function like your natural teeth and promote bone and oral tissue growth. This also allows the restorations to be as functional and strong as your natural teeth.
Abutment
After your gums have healed and your implants have fused with your jaw, your dentist will mount a connector piece to them. This piece is called the abutment and holds your crown, bridge, or denture in place.
Dental Crowns
Dental crowns, or caps, are a great option for patients who are looking to replace a single tooth. They're custom-crafted out of a variety of materials including gold, base metal alloys, ceramic, or a combination. They are typically placed over existing teeth that have been damaged or affected by decay, but they can also be retained by implants.
Dentures
Dentures can also be retained by implants to replace multiple missing teeth. When implants aren't attached to implants, patients typically experience shifting and slipping, making it difficult to do simple tasks such as chewing and speaking. With implants, you won't have to worry about these issues.
With a stable foundation, implants are one of the best alternatives to traditional restorations. Replacing missing teeth is vital to your oral health. The first step to getting a smile that you're proud to show off is scheduling a consultation with your implant dentist!
About the Author
Dr. Beverly Rose has been serving her community in Melbourne since 1996. She strives to stay up to date with the latest advancements in dentistry by being an active member of a variety of professional associations. She regularly attends clinical seminars to perfect her skills. For questions or to schedule a consultation for dental implants, visit Exceptional Dentistry's website or contact 321-259-4666.