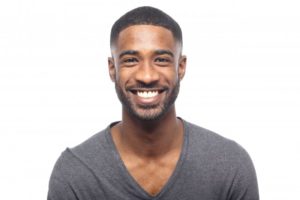 Have you ever looked in the mirror and thought, "I look so good except for my yellow teeth"? If so, you could benefit from getting your teeth whitened. Teeth become yellow over time due to things like smoking, drinking dark liquids, and even just the natural aging process. Let's talk about the top 5 reasons why you should get teeth whitening in Melbourne.
1. Look Younger
Teeth naturally become more yellow as we get older. Getting your teeth whitened will make you appear more youthful. In addition, your new pearly whites will draw attention away from any wrinkles you may have on your face. All eyes will be focused on your dazzling smile. Even if you don't have any wrinkles yet, you can still benefit from a younger-looking smile.
2. Boost Your Self-Esteem
When your teeth are stained or discolored, you might be embarrassed of your smile. With teeth whitening, you no longer have to be ashamed. You will feel confident enough to put your smile on display all the time. You will no longer shy away from pictures, but instead grin wide.
3. Make a Positive First Impression
If you avoid smiling at someone when you first meet them because you don't like your smile, that person might not think too highly of you. However, when you greet someone with a confident smile, they will rightfully assume you are a very friendly person. They are more likely to have a great first impression of someone with a white smile. People with white teeth are often seen as more attractive and successful. Get your teeth whitened today to make a better impression on everyone you meet.
4. Look and Feel Great at Special Events
Maybe you have an event coming up, like a job interview or a friend's wedding, and you want to look your best. It's a bit hard to do that when you're unhappy with the color of your teeth. Impress your future boss at the interview with a confident white smile. White smiles are associated with taking care of yourself, and you will seem friendly, greatly increasing your chance of landing the job. In the case of the wedding, you will look and feel great, both at the event and in pictures and videos, when your smile is as white as the bride's dress.
5. Reverse Years of Everyday Staining
Certain foods and drinks, like coffee, tea, and blueberries, can stain teeth over time. Even if you don't have a special event coming up, there's nothing wrong with simply wanting to remove those stains so you just feel better in general about how you look.
No matter the reason why you want tooth whitening, it can't hurt to improve your smile. Schedule an appointment with your dentist today to get started on a brighter smile and a brighter future!
About the Author
Dr. Beverly Rose earned her Doctor of Dental Medicine degree from the University of Florida College of Dentistry, and has been in private practice in the Melbourne, FL area for more than two decades. She has undergone training at the prestigious Las Vegas Institute, with a focus on cosmetic dentistry to help patients achieve whiter smiles. To learn more about how she can brighten your smile, visit her website or call her at (321)-259-4666.