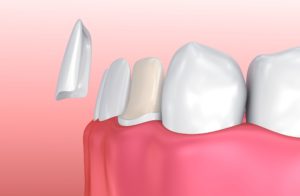 People with beautiful white smiles love to show them off, but it can be hard to do the same thing if you have chips, stains, or gaps in your teeth. Thankfully, there is an easy way to fix them and restore your confidence in your smile. Porcelain veneers offer a great way to instantly give you a beautiful grin. Let's examine how porcelain veneers in Melbourne, FL can improve your smile.
What Are Porcelain Veneers?
Porcelain veneers are thin shells of porcelain that are placed over the front surface of the teeth to mask any flaws. Before they can be placed, your dentist will take impressions of your mouth to create custom veneers designed to fit each individual tooth. Then, a small layer of enamel, about one millimeter, needs to be removed to make room for the veneers. Your dentist will place temporary veneers on your teeth, so you get used to how they feel. At a second appointment, your permanent veneers will be ready and placed with a special dental cement.
Am I a Good Candidate for Porcelain Veneers?
Porcelain veneers may be a good option for you if you have teeth that are:
Chipped
Cracked
Discolored or stained
Poorly shaped
If you have a slight gap between your teeth, veneers can disguise those as well. Your dentist is the person most qualified to let you know if you would make a good candidate for veneers. If porcelain veneers sound interesting to you, ask your dentist about them.
What Are the Advantages of Porcelain Veneers?
Veneers offer several benefits, including:
Very little tooth structure is lost.
No anesthesia is required for the procedure.
Veneers are highly resistant to stains from coffee, tea, and other foods that stain natural teeth.
You receive an instantly beautiful smile.
Are There Any Drawbacks to Porcelain Veneers?
Nothing in this world is perfect, and that sadly includes porcelain veneers. There are a few disadvantages, such as:
The procedure is irreversible because some enamel is removed.
The color of veneers cannot be corrected.
You may experience sensitivity to temperature for a few days after having them placed.
Veneers can be damaged by chewing ice or biting nails.
If veneers sound like a good option for you, talk to your dentist today about how they can help you create a beautiful, lasting smile.
About the Author
Dr. Beverly Rose has been practicing private dentistry in the Melbourne, FL are for more than 20 years now. She achieved her Doctor of Dental Medicine degree from the University of Florida College of Dentistry. She is an alumnus of the prestigious Las Vegas Institute, where she and her team have undergone extensive training in cosmetic dentistry, including porcelain veneers. For more info on how she can reinvent your smile with porcelain veneers, click here or call (321)-259-4666.