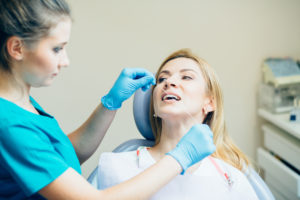 More than half the adult population in America suffer from some form of gum disease, which is the inflammation and infection of the soft tissue in the mouth. One of the ways to fight the condition is to know what can encourage its development. To help out, a dentist in Melbourne lists 6 contributing factors to gum disease.
#1 – Age
The Centers for Disease Control and Prevention (CDC) reports that 70% of Americans age 65 and older have gum disease. While it's not a given that people will develop the condition merely because of their age, this is evidence that getting older does increase a person's susceptibility. Furthermore, it highlights the importance of older people being proactive about caring for their teeth and gums.
#2 – Tobacco Usage
Whether tobacco is chewed or smoked, it releases toxins inside the mouth that cause accelerated oral bacteria growth. The more bacteria that are present, the greater the chance of developing gum disease. To prevent the potential issues that can arise, it's best to avoid tobacco altogether.
#3 – Genetics
Researchers have found several connections between genetics and the susceptibility to gum disease. For example, a family history of diabetes can especially increase the chances of having gum health issues.
#4 – Stress
For decades, it's been known that chronically elevated stress levels can lead to a host of problems, including hypertension, heart disease and cancer. There is now evidence of it also contributing to gum disease. This is based on the premise that the same hormonal changes that weaken the immune system can affect the gum tissue, allowing infection.
#5 – Medications
Certain medications cause dry mouth, which can increase the chances of developing gum disease. Under normal conditions, the mouth produces around two pints of saliva a day. The fluid helps to flush away leftover food and beverage particles and to control the growth of oral bacteria. Thus, a dry mouth can very well invite gum disease.
#6 – Poor Nutrition
Maintaining a diet high in sugar is a sure way to increase the number of bacteria in your mouth. If you have a sweet tooth, it's better to substitute fruits for candy, pastries and other snack items. The naturally occurring sugars in fruits are far less detrimental to your gum health, and you'll also benefit from the array of nutrients they contain.
In addition to considering the above and making any lifestyle changes that are needed, it's important to brush and floss at least two times a day, and to maintain regular visits to a local dentist. In doing so, you can greatly reduce the gum disease risk factor and experience better total wellness!
About the Author
Dr. Beverly Rose earned her dental degree from the University of Florida College of Dentistry. Throughout a career that has spanned over 20 years, she has remained eager to expand her knowledge. Thus, Dr. Rose has taken several hours of continuing education, which includes training from the world-renowned Las Vegas Institute. She treats gum disease and offers preventive care at Exceptional Dentistry, and she can be reached for more information through her website.