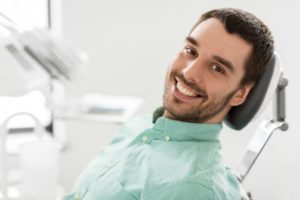 If you have a severely damaged or missing tooth, a dental crown can be used to restore your functionality and smile aesthetics. What's the typical longevity you should expect, though? A dentist in Melbourne answers that question and explains how to get more mileage out of your restoration.
How Long Will Your Dental Crown Last?
On average, a dental crown lasts from five to 15 years. However, its lifespan is ultimately dependent on how well its maintained. With proper care, many patients are able to experience a fully functional crown for up to 20 years.
Tips for Extending the Life of Your Dental Crown
The simplest way to preserve your crown is to practice excellent dental hygiene. This should include brushing and flossing a minimum of two times a day to control the growth of oral bacteria. Although a porcelain crown isn't subject to tooth decay, the structure beneath it is very much alive and vulnerable to bacteria growth. Thus, the better you are at ridding the mouth of excess food and beverage particles that contribute to bacteria growth, the longer your crown will last.
It's of equal importance to maintain six-month visits to your dentist. This will ensure that your teeth are thoroughly cleaned and examined. Therefore, any issues with your crown or any other aspects of your oral health can be addressed as soon as possible.
Avoid These Bad Habits
In addition to taking the right steps to extend the life of your crown, you'll also want to avoid the following:
Teeth grinding – Also called bruxism, teeth grinding places unnatural pressure on the crown, which can lead to a cracked or loose tooth. A damaged or poorly fitting restoration can also allow harmful bacteria to seep beneath the tooth and cause an infection.
Fingernail biting – Your teeth aren't designed for biting into hard and brittle fingernails. Doing so can damage your crown and lead to a dental emergency.
Consuming an abundance of sugar – The more sugar that's in your diet, the greater the number of oral bacteria that will be present in your mouth. This increases the chance of plaque development that could place your crown in jeopardy.
Chart Your Future
At the end of the day, you want to be in control of your destiny. By keeping these tips at the forefront of your mind and taking the appropriate actions, you can extend your dental crown lifespan. Thus, you won't have to experience any disruptions or the embarrassment of not having an attractive smile.
About the Author
Dr. Beverly Rose is a graduate of the University of Florida College of Dentistry. For over 20 years, she has been a fixture in the Melbourne community, helping patients experience the absolute best in oral health. To further broaden her scope and stay abreast of the latest changes in dentistry, Dr. Rose takes several hours of continuing education annually. She restores smiles with dental crowns at Exceptional Dentistry, and she can be reached for more information or to schedule a visit through her website.