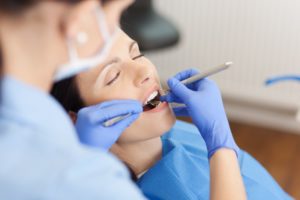 Dental anxiety is a condition that affects millions of Americans. For many, it can prevent them from receiving the dental care they need to maintain healthy teeth and gums. If you're dealing with a similar situation, all hope isn't lost. In addition to receiving sedation dentistry, there are some other steps you can take to feel more relaxed. Continue reading to get 9 helpful tips from a dentist in Melbourne.
#1 – Carefully Choose Your Dentist
When you're looking for a dentist to work with, consider a professional who has a calming demeanor. This can go a long way when it comes to feeling more comfortable and overcoming your dental anxiety.
#2 – Don't be Afraid to Share
Dental professionals welcome any information about how you're feeling and anything you may be struggling with. By letting the dentist and staff know that you're nervous, they can take the necessary steps to increase your comfortability.
#3 – Listen to Some Music
Music can be quite soothing in nearly any situation. At the start of your visit, ask the dentist if it's okay to listen to wireless headphones during the treatment process.
#4 – Communicate with Your Hands
If you feel any measure of discomfort while receiving treatment, don't hesitate to raise a hand to let it be known. The last thing a dentist wants is for you to have to endure a painful experience. By alerting him or her, the necessary adjustments can be made.
#5 – Pay Attention to Your Breathing
When you get a little nervous, it's not uncommon to experience accelerated breathing. To prevent any further mental anguish, make a deliberate effort to take deeper and slower breaths. This will help you feel grounded and relaxed.
#6 – Ask for Numbing Medication
Are you typically more sensitive to dental treatments? If so, you can ask for numbing medication. Therefore, you won't have to worry about feeling any discomfort.
#7 – Ask for More Details
Sometimes, the "unknown" can be the most unnerving aspect of the treatment experience. To quiet your concerns, feel free to ask the dentist or dental hygienist what the upcoming procedure will entail. Knowing what to expect can help you feel more empowered and confident.
#8 – Choose the Right Appointment Time
If there are certain days of the week that you have more responsibilities than others, it may be best to choose another day to schedule your appointment. You should also consider requesting a time slot that will allow you to avoid congested traffic that could further excite your nerves.
#9 – Reward Yourself
Despite your feelings of apprehension and nervousness, you trudged ahead to receive the dental care that you needed. Now it's time to reward yourself. Maybe it involves purchasing a book you've been wanting or working on your favorite hobby. Whatever it is, make it a point to create a happy memory surrounding your dental visit that you can reflect on in the future.
No longer do you have to let dental anxiety stop you in your tracks. By implementing these 9 strategies, you can comfortably receive the dental care you need to maintain a healthy and attractive smile!
About the Author
A graduate of the University of Florida College of Dentistry, Dr. Beverly Rose has over 20 years of experience providing dental care. Along the way, she has taken several hours of continuing education, which includes training from the world-renowned Las Vegas Institute. Dr. Rose provides dental care in a calm and gentle manner at Exceptional Dentistry, and she can be reached for more information or to schedule a visit through her website.