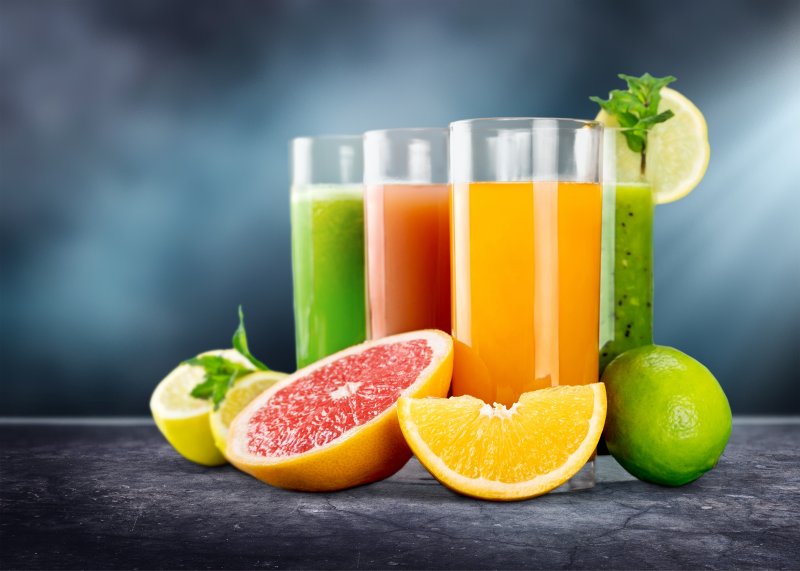 There always seems to be a new fad diet out there. Whether your goal is to lower the number that's on the scale, cut out additional junk food, or build up some muscle, many have shown to be effective. However, not all diet trends have the best effect on your smile. Because of this, it's always important that you do research before giving them a try. Read on to learn about three popular fad diets that you should be particularly careful of.
Multiple Small Meals
Most of us have two or three medium or large meals each day. However, this diet involves consuming six to eight meals every single day, all of them being in smaller quantities. This can help people to consume less fat, healthier carbs, and more fruits and vegetables. There are numerous different benefits that this can have on your health, but it can also put your teeth at risk. Your enamel is especially vulnerable for up to an hour after you eat something, so the more frequently you eat, the more likely you are to develop dental problems, like tooth decay.
Juice Cleanses
This diet seems to make a lot of sense. Fruits and vegetables are healthy, so their juices are too, right? The problem is that if you are only drinking the juice, you are missing out on a lot of the important fiber and nutrients that your body needs to keep your skin, hair, and nails in good health. You can even end up with the following dental issues:
Enamel Erosion: Juice that contains a lot of sugar and acid can cause enamel erosion and leave you with weak, discolored teeth.
Loss of Stability: With a low-calorie diet, your insulin levels are affected. When you're on a juice cleanse for a long period of time, you could end up with issues related to your natural collagen that holds your teeth in place.
Tooth Decay: Bacteria in the mouth feed off natural and artificial sugars. When you have a lot of sugar, which is present in fruit juice, you are more likely to develop cavities.
All Raw Foods
By sticking to a raw food diet, you can get all of the nutrients you need without eating any of those unhealthy preservatives that seem to be in everything these days. However, fruits contain natural sugars that can cause cavities if you aren't careful. Seeds and nuts can become stuck between the teeth and contribute to bacterial growth. Ultimately, you should choose plenty of foods that benefit your smile, like apples, pears, carrots, and celery.
If you want to improve your health through dieting, be mindful of your oral health as well. A healthy diet should include a healthy smile!


About the Author
Dr. Beverly Rose is an experienced dentist who has been working in the field for well over two decades. She earned her dental doctorate from the University of Florida College of Dentist and is an alumnus of the prestigious Las Vegas Institute. Currently, Dr. Rose regularly attends clinical seminars through the International Association of Comprehensive Aesthetics as well as the American Dental Association and the American Academy of Cosmetic Dentistry. For more information or to schedule an appointment at her office in Melbourne, visit her website or call (321) 259-4666.