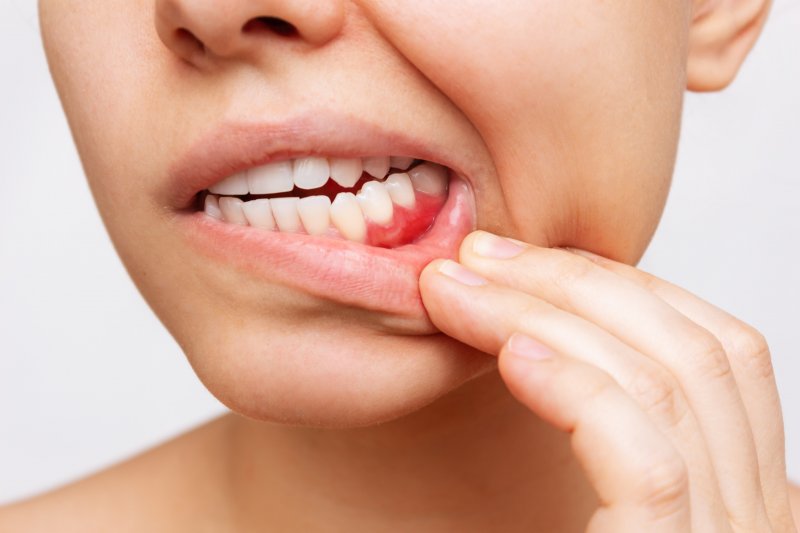 You probably focus mainly on your teeth when it comes to oral health care. After all, they tend to be the most visible part of your smile. People look at them when you talk or laugh, not your tongue or the back of your throat.
However, your dental hygiene really ought to include your gums too. Read this summary from your dentist in Melbourne to find out why!
The Role of Gums
The gums are the soft, connective tissues surrounding your teeth and adhering to nearby bone. Covered with a mucous membrane, they work to protect the non-visible portions of your teeth from germs and injury. They also help keep your teeth in line once they erupt, allowing you to efficiently bite and chew your food.
The Danger of Gum Disease
Your gums might contract gum disease if you don't tend to them well. A condition caused by bacterial infection, it results in gum inflammation that often takes a red, swollen appearance. It can also make the gums more sensitive, leading them to bleed easily from brushing. Untreated, it can result in tooth loss.
Nearly one in ten American adults will contract gum disease by the time they're 64 years old. Although prevalent, this oral health concern should not be taken lightly.
Gums' Impact on Overall Health
Besides harming your oral health, poorly treated gums negatively impact your entire body.
Gum disease is well-known to increase inflammation in various body regions. For instance, severe cases will increase stroke and heart disease risk. It also increases the risk of pneumonia.
It'll become harder to eat certain foods if you lose teeth from gum disease. Such chewing problems can lead to poor nutrition, which can then cause fatigue and dizziness.
Most people feel less confident when they lose out on an attractive smile. Therefore, it stands to reason that tooth loss from gum disease would hurt your emotional health. Even now, 86% of dentists say embarrassment is one of the biggest problems people report after tooth loss.
How to Keep Gums Healthy
Brush Your Teeth: Brush twice daily with fluoride toothpaste. When doing so, make sure to brush along the gum line in addition to your teeth.
Replace Worn Toothbrushes: A toothbrush past its prime can injure your gums, so switch it out for a new one every three to four months.
Floss: Dental floss can remove food particles, plaque, and other debris from between your teeth, so flossat least once a day.
Rinse: Rinse out your mouth once a day using an appropriate antiseptic mouthwash.
See your dentist: Biannual checkups and cleanings can monitor your gum health while preventing future oral health concerns.
You're right to clean your teeth for your oral hygiene routine, but don't neglect your gums either — your mouth and smile will thank you for your efforts!
About the Author
Dr. Beverly Rose is one of the top dentists in the Melbourne, Florida area. Since 1996, she's dedicated herself to providing quality dental treatments to the local community. Having studied with the prestigious Las Vegas Institute, her services include preventive, restorative, and cosmetic dentistry that's personalized to patient needs. Dr. Rose even attends clinical seminars through the International Association of Comprehensive Aesthetics and the American Dental Association. She currently practices at Exceptional Dentistry and can be reached at her website or by phone at (321)-259-4666.