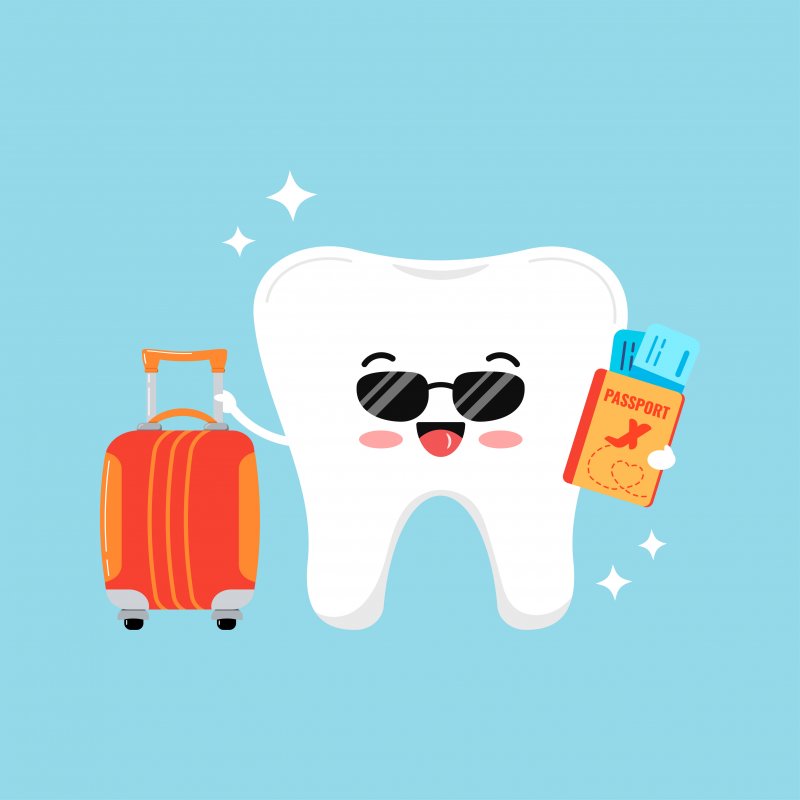 Summer is just around the corner! Whether you're backpacking abroad, heading to the beach, or planning a relaxing staycation, you don't want a dental emergency to ruin your fun in the sun. To keep your teeth healthy throughout this beautiful season, follow these four oral health tips from your dentist in Melbourne!
Stay Hydrated!
Summer trips tend to get hot and humid, so remember to hydrate! That way, you'll wash away plaque-causing bacteria and even improve your breath. Fluoridated tap water would be an excellent choice since it strengthens enamel and makes teeth decay-resistant.
If possible, try to tone down the soda. The acid in carbonated drinks can wear down your enamel. If you drink soda or other acidic beverages, reduce their contact with your teeth with a straw and finish the beverage quickly. You could have tea if you're craving something besides water, as the former contains compounds that suppress harmful bacteria.
Limit Your Sugar Intake
The summer often prompts people to break from their routine, including eating habits. The heat makes treats like popsicles, ice cream, and snow cones all the more tempting. Even so, limit these sugary foods to avoid cavities and toothaches. Instead, stock your kitchen with healthy alternatives. Fresh fruits and vegetables are always a great decision, and you could substitute bottled water for high-sugar drinks.
Have a Travel Kit Ready
Even as you pack sunscreen, swimsuits and other amenities for your journey, remember to pack a dental health travel kit too. Necessary items for it include the following:
Travel Toothbrush: You probably only need one, but pack multiple toothbrushes in your suitcase, carry-on, or handbag just in case — you never know if you'll need a replacement!
Travel Toothpaste: Bring a trusted toothpaste brand with you that your dentist approved. Avoid abrasive or whitening toothpastes to prevent damage.
Mouthwash: Rinsing will clear away debris that your toothbrush can't reach.
Floss: You should always floss at least once a day, even if you're away from home.
Wear a Mouthguard for Sports
Summer vacations occasionally involve rough-and-tumble sports that could damage your teeth. To keep these injuries to a minimum, wear a mouthguard when you find yourself engaged in one of the following:
Bicycling
Skateboarding
Sand volleyball
Baseball/softball
Surfing
You wouldn't want your summer getaway to mean "getting away" from good oral hygiene, right? So, follow these guidelines to ensure your smile will look great as ever this season!
About the Author
Dr. Beverly Rose is a dentist practicing in Melbourne, FL. She earned her DMD from the University of Florida's College of Dentistry. She's also engaged with several professional dental organizations, including the prestigious Las Vegas Institute. Dr. Rose even attends clinical seminars through the International Association of Comprehensive Aesthetics and the American Dental Association. She currently practices at Exceptional Dentistryand can be reached at her website or by phone at (321)-259-4666.