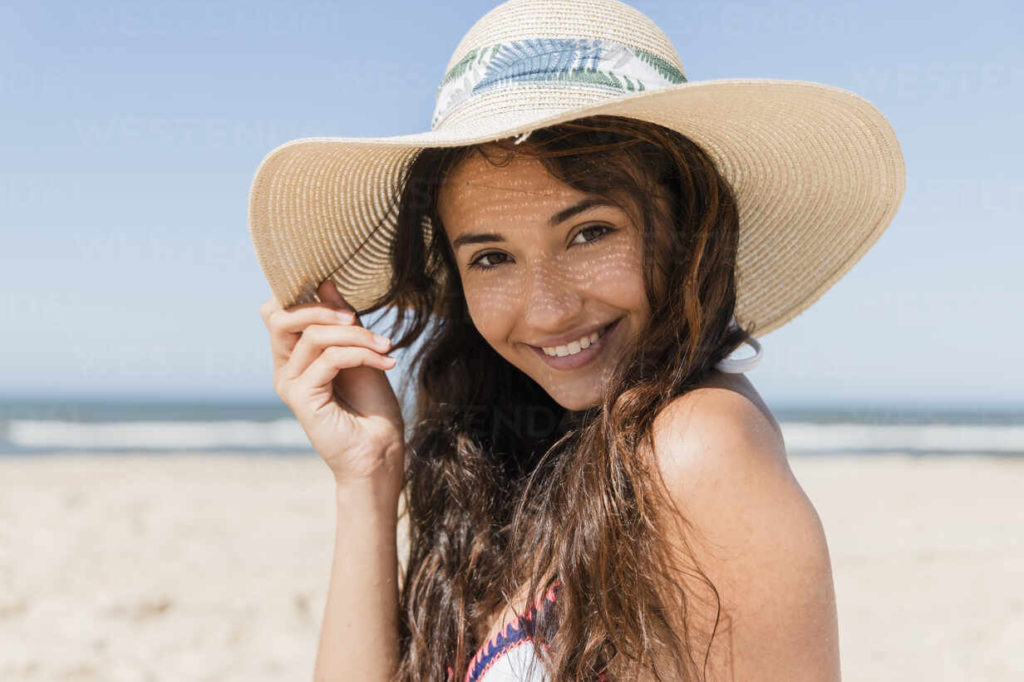 Whether you're a student, a full-time worker, or a stay-at-home parent, keeping up with day-to-day life can be exhausting. For that reason, many people use summer vacation as a time to rest and relax. For others, it's the perfect time to work on their tan or to explore somewhere they've never been before. Whether you decide to spend the season at home or on the other side of the world, make sure you have a gorgeous grin so your summer photos look their best. Read on to learn about four treatments you should consider getting from a cosmetic dentist to achieve a gorgeous grin.
Treatment #1: Teeth Whitening
Though iced coffee, tea, or cola is perfect for sipping as you relax by the pool, these beverages can also leave you with unsightly stains on your smile. Fortunately, teeth whitening can be used to lift stains from your smile and leave you with whiter, healthier-looking teeth. In-office treatments allow you to achieve a whiter smile in about an hour, and at-home ones use custom trays with a professional-grade bleaching agent to deliver the same results on your own time.
Treatment #2: Orthodontics
Six Month Smiles is an orthodontic treatment that's ideal for people ages 16 and up who have crooked, gapped, or misaligned teeth. As the name would imply, this treatment takes an average of six months to complete. It utilizes clear brackets and tooth-colored wires to move only your front teeth since they're the ones people see when you speak, smile, and laugh. Moving these teeth so they're properly alignment will improve the overall appearance of your smile. Though it won't be ready for the summer, you'll be sporting a lovely smile by this time next year.
Treatment #3: Porcelain Veneers
Veneers are thin shells made from dental-grade porcelain that cover up imperfections, such as gaps, chips, alignment issues, cracks, stains, and misshapen teeth. A small amount of tooth enamel is removed so the veneers can be attached to the front surface of the teeth. This prevents them from making your smile look bulky and ensures that they adhere properly. Though this means making permanent alterations to your smile, the procedure generally only takes two visits to complete and can have your smile looking lovely for well over a decade. Veneers are an excellent way to quickly improve the look of your smile before you set off on a summer adventure.
Treatment #4: Cosmetic Bonding
During dental bonding, your cosmetic dentist applies a tooth-colored composite material to your pearly whites to reshape them, fill in gaps, repair chips and cracks, or make your smile look straighter. Though bonding and veneers correct similar issues, the latter is much more durable. Even so, dental bonding is the cheaper option. This means you'll be left with more money to spend on vacation souvenirs.
If you're interested in one of these treatments, be sure to speak with your cosmetic dentist. They can help you determine which one is the right option to give you a beautiful smile that lasts through the summer and beyond!
About the Practice
With summer just around the corner, how can you improve the look of your pearly whites before the end of the season? Dr. Beverly Rose and her team at Exceptional Dentistry are here to help. They offer a range of cosmetic services to their Melbourne patients, including bonding, whitening, orthodontics, veneers, and more. The smile you've always wanted is within your reach! For more information on their services or to schedule an appointment, call Exceptional Dentistry at (321) 259-4666 or visit their website.