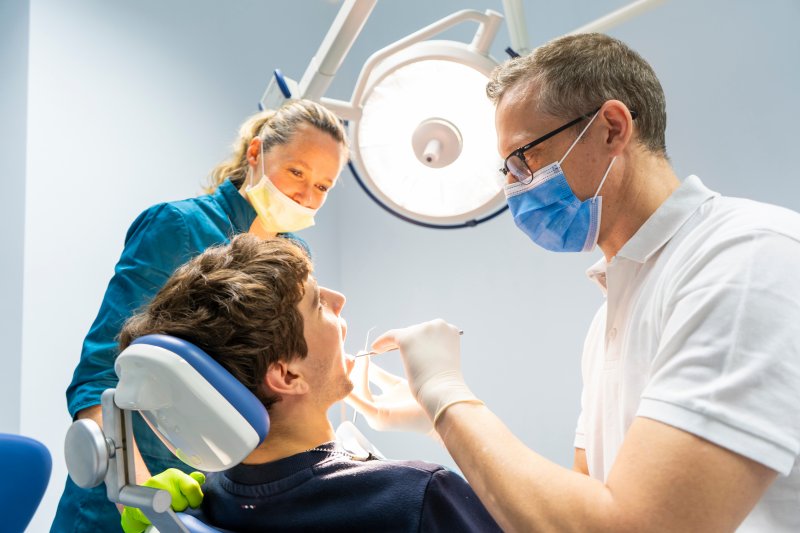 Despite your efforts at oral care, you may experience issues like tooth decay, cavities, and gum infections. If so, you probably wonder where you're going wrong. After all, you remember to brush your smile— what's the problem? Well, it turns out even daily brushers can still make teeth-cleaning mistakes. Your dental hygiene routine might be slightly off-kilter even if you don't know it. To see for yourself, here are four common teeth cleaning errors according to your dentist in Melbourne.
You Brush Too Hard
While it might seem surprising, it's actually possible to brush your teeth too hard. When you apply excess force, your toothbrush's bristles remove tooth enamel and reveal the sensitive dentin beneath it. Furthermore, this brushing can wear away your gums and thus expose your teeth's vulnerable roots. Gum tissue doesn't grow back, either, so the problem could lead to an invasive gum grafting treatment.
To reduce the odds of these things happening, ensure you brush your teeth gently.
You Only Brush Once a Day
While you might think brushing your teeth once a day is enough, your dentist disagrees. The habit can leave harmful plaque and oral bacteria in your mouth for hours. Consequently, it raises your risk of gum inflammation, which results in gingivitis. Left untreated, the pink tissue could then get infected and cause worse problems like tooth loss.
For these and similar reasons, the American Dental Association (ADA) recommends that you brush your teeth twice daily for two minutes at a time.
You Ignore Your Gums
While overbrushing could lead to gum recession, that doesn't mean you should ignore your gums entirely. If you do, you're likely to regret it.
When you don't brush the tissue around your teeth, you increase your risk of gingivitis and gum disease. These conditions are not only painful and unpleasant, but they also increase your risk of tooth loss.
You Don't Floss
As insignificant as it might seem, flossing truly boosts your oral health. Not flossing daily allows plaque to wedge between your teeth, leading to cavities, decay, and worse.
Remember to use a floss thread or pick after your nightly toothbrushing. Be careful as well, since snapping too hard could cause your gums to bleed.
In the end, even the best of us make dental mistakes from time to time. Therefore, remember the items above so your oral care routine is as effective as possible.
About the Author
Dr. Beverly Rose is a dentist in Melbourne, FL, having earned her DMD From the University of Florida's College of Dentistry. She maintains membership in the American Dental Association, the American Academy of Cosmetic Dentistry, and other groups. Her specialties are preventive, cosmetic, and restorative dentistry. Thanks to using the latest dental technology, she always delivers outstanding results! Dr. Rose currently practices at Exceptional Dentistry and can be reached at her website or by phone at (321)-259-4666.