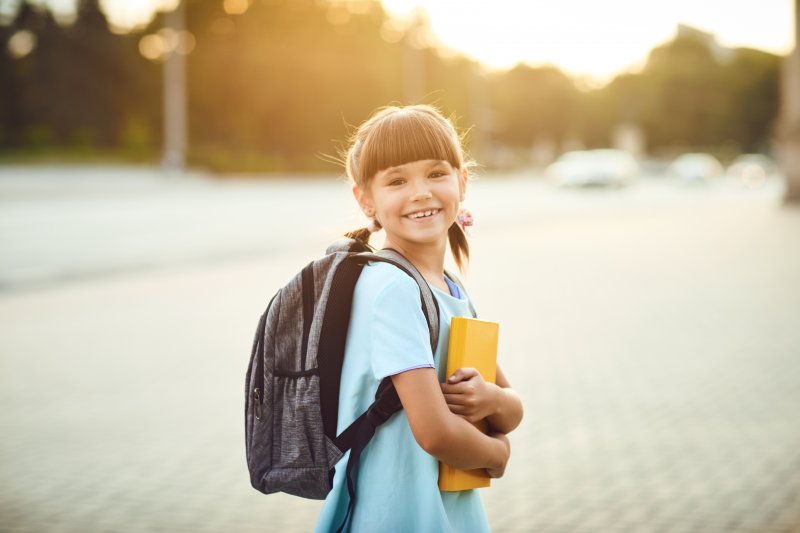 Summer is officially over, and that means school is back in session! Like many parents, you're probably prepping your kids for a new semester of classes, exams, and homework assignments. However, you can do more to help than just give them notebooks and tutoring. Did you know healthy teeth and gums could enhance their studies? Indeed, students who have good oral health get better grades than those who don't. To learn more, here's a summary of this dental-academic connection from your dentist in Melbourne — use it for your child's academic success!
Why Does Oral Health Affect Academics?
To be clear, dental conditions don't cause a drop in children's smarts. The problem is that they make it difficult for youngsters to focus on schoolwork.
That's the conclusion, at least, of a 2012 study published by the Journal of Pediatrics. In the latter, researchers analyzed data from the 2007 National Survey of Children's Health for roughly 40,000 children. By doing so, they found that kids with dental problems were more likely to have classroom issues, miss schooldays, and skip mandatory homework. Poor oral health also led young students to suffer feelings of unhappiness and worthlessness.
Back-to-School Dental Care Tips
Thankfully, you can keep your tykes from facing such obstacles at school. It's just a matter of adopting the proper practices and habits! That said, try the ones below to give your child an academic edge:
Be Active in Your Child's Oral Hygiene
Instead of just hoping your child cleans their teeth, play an active role in their oral hygiene routine. In particular, try to ensure they brush their pearly whites each morning and night. By having them stick to this habit for a year, they'll learn that it should become part of their daily routines.
If you find your child struggling to brush on their own, consider using the "tell show do method" to help them learn the process. You could also offer rewards to motivate them with positive reinforcement.
Set-Up a Visit with Your Dentist in Melbourne
Have your child visit their dentist in Melbourne before school starts. The latter would find, diagnose, and treat any of the former's tooth-related issues. This process would give them a better-looking smile, not to mention prevent oral health issues that could distract them from classes.
When it comes to school, good oral health is helpful for more than Picture Day. Following the tips above will give your child what they need to excel in the classroom!
About the Practice
Exceptional Dentistry is based in Melbourne, FL. As led by Dr. Beverly Rose, the practice strives to combine quality service with patient comfort. To that end, the staff offers excellent preventive, cosmetic, and restorative dentistry, as well as emergency dental treatments. They also provide patients with blankets, iPods, coffee, and hot towels to enhance the dental experience. For more information or to book an appointment, you can reach them at their website or call them at (321)-259-4666.