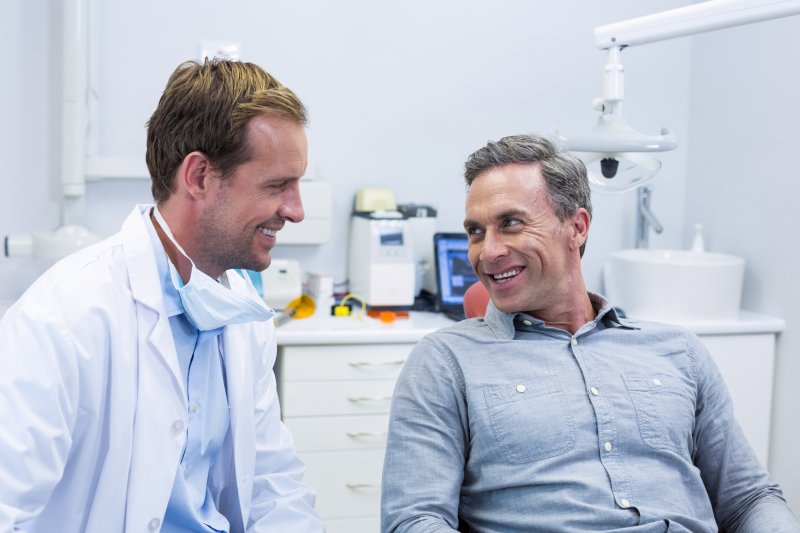 Do you have missing teeth that have left your beam looking incomplete? Missing teeth leave unwanted gaps in your grin and make you more susceptible to certain oral health issues, so it's important to have them filled in as soon as possible. Dental implants are one of the most popular treatments for this since they are incredibly dependable and sturdy. But what exactly is it that makes dental implants so successful? Continue reading to learn about three things that lead to dental implant success.
Reason #1: Dental Implants Preserve Your Jawbone
Missing teeth impact more than just how your smile looks. They can also lead to jawbone erosion. This is because using your teeth to bite and chew provides your jawbone with stimulation that it no longer receives if those teeth are lost. As a result, the jawbone will start to erode and will become weaker over time. In fact, patients may see their jawbone wear away by 25% in just the first year.
Dental implants are the only tooth replacement treatment that can help prevent this. This is because they replace both the roots and the crown of the tooth. They are made from sturdy titanium that is inserted directly into the jawbone. This provides it with adequate stimulation for it to remain healthy and strong.
Reason #2: Dental Implants Look & Work Like Real Teeth
Another thing that contributes to dental implant success is how well they're able to mimic your natural teeth. For one, they fuse with the jawbone through a process called osseointegration that makes them as sturdy as your natural teeth. This allows you to eat fish, dairy products, lean meats, fresh fruits and veggies, and other foods that are good for your smile.
Dental implants are also color-matched to your surrounding teeth, which makes them blend in effortlessly. In addition, they reflect light in the same way as your tooth enamel. This further aids them in seamlessly blending with your other pearly whites.
Reason #3: Dental Implants Are Long-Lasting
The last reason why dental implant success is so high is because the are long-lasting. This treatment lasts 10 – 15 years on average. In some cases, they can even last a lifetime. Even so, how long your smile continues to look lovely depends wholly on how you care for them. This includes:
Brushing twice per day for two minutes each time
Using a non-abrasive fluoride toothpaste and a soft-bristled toothbrush
Flossing every night before bed
Eating a tooth-approved diet
Visiting your dentist every six months for checkups and cleanings
Quitting bad habits like smoking and excessive sugar consumption
As you can see, there are several things that contribute to dental implant success. If you want to make your smile last as long as possible, make sure to take proper care of your pearly whites and enjoy your gorgeous grin to the fullest!
About the Practice
Led by Dr. Beverly Rose, the team at Exceptional Dentistry loves what they do. Their passion for the field of oral health is apparent in the quality care they offer patients of all ages. They operate in Melbourne and treat people in the surrounding areas with a range of procedures, such as dental implants to replace missing teeth. If you are ready to set up an appointment with Dr. Rose and the Exceptional Dentistry team or want more information, you can visit their website or call their office at (321) 265-3286.