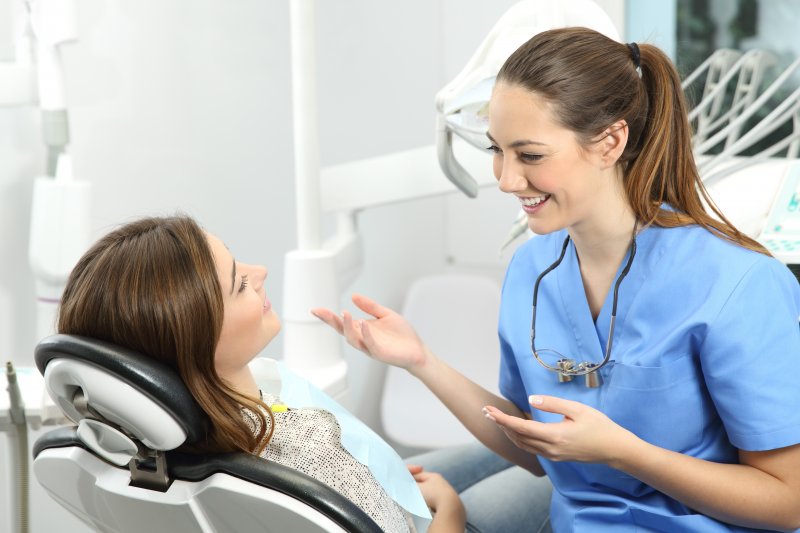 Dental assistants are an important part of the dental team. They are responsible for a wide range of tasks, from patient care to administrative duties. Dental assistants are also highly skilled and educated professionals who are dedicated to providing quality care to their patients. A day in the life of a dental assistant can be busy and challenging, so continue reading to learn why we spend Dental Assistant Recognition Week celebrating all that they do.
A Day in the Life of a Dental Assistant
Even before the first patient arrives, dental assistants have a lot of work they need to complete. They clean and sanitize the examination rooms, stock them with the necessary supplies, and help get the dentist prepared for the day.
When the first patient arrives, the dental assistant greets them and makes sure that they feel comfortable. They then examine and clean the patient's teeth. The dental assistant will then update the dentist on the patient's condition and help them with any necessary treatments.
Before the patient leaves, the dental assistant will answer their questions while reviewing their appointment. They will then move on to the next patient and continue to provide care throughout the rest of the day.
What Do Dental Assistants Do?
Dental assistants do a lot more than just clean teeth. Some of the duties that they're responsible for may include but aren't limited to:
Cleaning equipment, tools, and treatment rooms
Helping patients feel more comfortable during their appointment
Reviewing, updating, and filing patient's dental records
Examining patients' oral cavities and polishing their teeth
Assist the dentist with X-rays, preparing for procedures, and administering anesthetics
Helping the dentist perform a range of treatments
Schedule appointments
Educate patients on oral hygiene and proper dental care
Provide administrative support to the dentist
Answering questions from patients both in-person and over the phone
How to Show Your Dental Assistant You Care!
As you can see, dental assistants do a lot to help around the dental office. That's why it's important to show them how much you appreciate them by celebrating Dental Assistant Recognition Week. Some ways you can do this include:
Send your dentist's office a gift – Surprise your dental office with some flowers, balloons, or tasty treats to brighten up their day!
Write them a card – Take a moment to express your gratitude to your dental assistants. You could write them a thank-you card, or even just a quick email. Let them know how much you appreciate their hard work and dedication. A simple gesture like this can go a long way in making your dental assistants feel valued and appreciated.
Tell them at your next dental checkup – Next time you go to your dentist, take a moment to thank your dental assistant for all their hard work. You'll be surprised at how much your words can brighten their day!
About the Practice
Dr. Beverly Rose, an experienced and caring dentist, leads a team of dental professionals at Exceptional Dentistry. She delivers a comprehensive range of dental services, including checkups and cleanings, to help patients achieve and maintain healthy smiles. She is also committed to providing the best possible care for her patients, and her team of dental assistants and hygienists is dedicated to helping her achieve that goal. To make an appointment with Dr. Rose or to learn more, call Exceptional Dentistry's Melbourne office at (321) 265-3286 or visit their website.