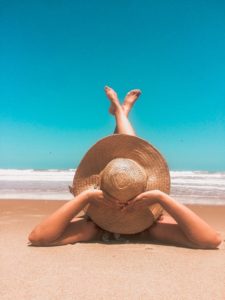 Summer is here, which means it's a great time to take a vacation. As you pack the essentials and search for the best local hot spots, don't forget to add a trip to your dentist to your to-do list. The last thing you want is a dental emergency interrupting your vacation. Although you may never expect it to happen to you, 1 and 6 Americans have a dental emergency annually. Here's how you can minimize your risk by scheduling an appointment with your dentist.
Don't Let a Dental Emergency Ruin Your Vacation
Dental emergencies can happen at any time and with no warning. Not all results from an accident or injury to the mouth. Instead, many are from untreated dental problems, like decay, failing restorations, or gum disease.
If you've been delaying dental work, or haven't been to a dentist in a while, you're at risk of a small issue turning into a big problem that can ruin your vacation.
Save Money Down the Road
A cleaning and checkup will ensure your smile is healthy to give you peace of mind while you're away. Your dental hygienist will remove any buildup and polish your teeth to ensure they are looking their best.
Your dentist will examine your mouth to look for anything concerning, like a cavity or an infection. They'll provide the quick care you need to ensure your teeth and gums are healthy, so a toothache doesn't put a damper on your plans.
Not only will you have a healthy, beautiful smile, but you'll also invest in lower oral health expenses to have a little extra spending money on your trip. Research has shown that every $1 spent on preventive dentistry can save up to $50 on restorative and emergency services.
Revamp Your Pearly Whites
Besides a cleaning on checkup, make sure your smile looks its best in your vacation photos by improving your pearly whites. You have many cosmetic procedures available to provide quick results before you leave, like:
Teeth Whitening: Get your teeth up to 8 shades whiter with a professional whitening treatment.
Porcelain Veneers: Treat any cosmetic issues at once by bonding veneers to the front sides of your teeth.
Dental Bonding: Fix a chipped tooth or another minor imperfection using a resin material that's shaded to match the color of your enamel for natural-looking results.
Although you have many things to do before your departure, make time to visit your dentist. You'll ensure your time away isn't affected by your smile.
About Dr. Beverly Rose
Dr. Rose earned her dental degree from the University of Florida College of Dentistry and has remained current with the latest developments in dental care. She is a member of many professional organizations, including the American Academy of Cosmetic Dentistry. If you need a cleaning and checkup, request an appointment through our website or call (321) 265-3286.