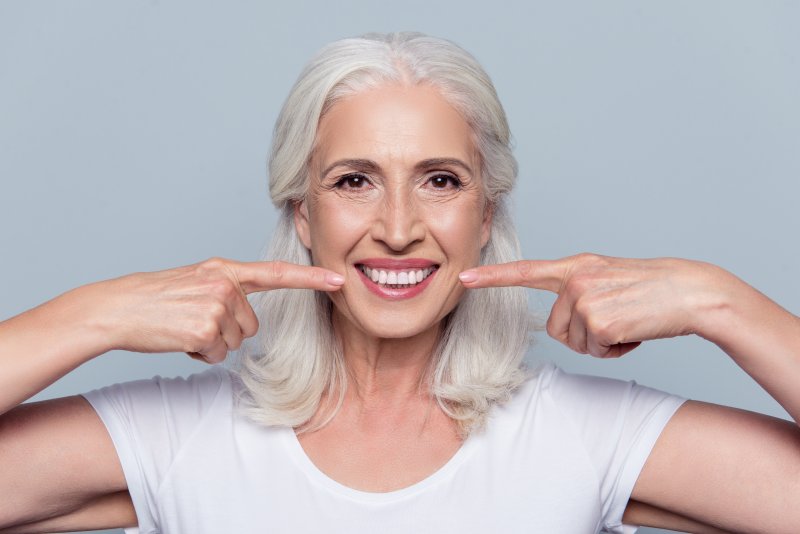 While some say you can't turn back the clock, that's not necessarily true. Your smile is key to getting back that youthful glow and making a striking impression. With age, your teeth will wear down from years of eating your favorite foods and yellow no matter how good your oral hygiene routine is. However, you can still take back your power and look years younger with a little bit of help. Here are 3 ways cosmetic dentistry can bring back your youth.
1. Address Dental Discoloration with Teeth Whitening
No matter how dedicated you are to brushing, flossing, and using mouthwash twice a day, as years go by, your teeth will become discolored. However, you can still brighten up your smile.
Teeth whitening is regarded as a popular and non-invasive type of cosmetic dentistry. You might see whitening products on the shelves of your local store, but not only could they harm your teeth, but any results will be far less successful than if you were to talk to your dentist. Professional teeth whitening can lighten your teeth by 8-10 shades with a single treatment.
A whiter smile can shed years off your appearance, restoring your youthful glow.
2. Get Dental Implants to Prevent Facial Sagging
Growing older means your skin will begin to lose its natural elasticity. When one or more teeth are lost, the surrounding bone starts to reabsorb into your body, resulting in a change to your face shape. Looking tired or grumpy can age your appearance, but cosmetic dentistry can help. Dental implants in place of your missing teeth will provide the same function and stimulation as your natural teeth, preserving proper bone mass and the natural contour of your face.
3. Talk to Your Dentist About Repairing Tooth Damage
Over the years, you may have developed cracked, chipped, fragile, or crooked teeth. Your teeth may also become worn down or loose with age. However, cosmetic dentistry can get your confidence back, and here's how:
Damaged or worn teeth can be restored with metal-free crowns, bonding, or veneers.
Loose or missing teeth can be fixed with lifelike bridges, partial or full dentures, and dental implants.
Cracks, chips, and gaps in your teeth can be concealed by veneers.
Crooked or misaligned teeth can be straightened with braces.
You might need multiple types of cosmetic dentistry to achieve your desired results, but in the end, your teeth will look as good as new, with no signs of wear or damage! If you're looking to turn back the clock on your smile, your dentist can help.
About the Author
Dr. Beverly Rose is a lifelong Floridian constantly working to improve her skills and offer the latest in modern dentistry. She has undergone extensive post-graduate training with a specialization in cosmetic and neuromuscular dentistry. Dr. Rose provides treatments such as veneers, Zoom! whitening, gum recontouring, BOTOX®, Six Month Smiles, and cosmetic bonding to restore your youthful glow. If you're ready to get back your confidence, contact Dr. Rose through her website or by phone at (312) 259-4666.