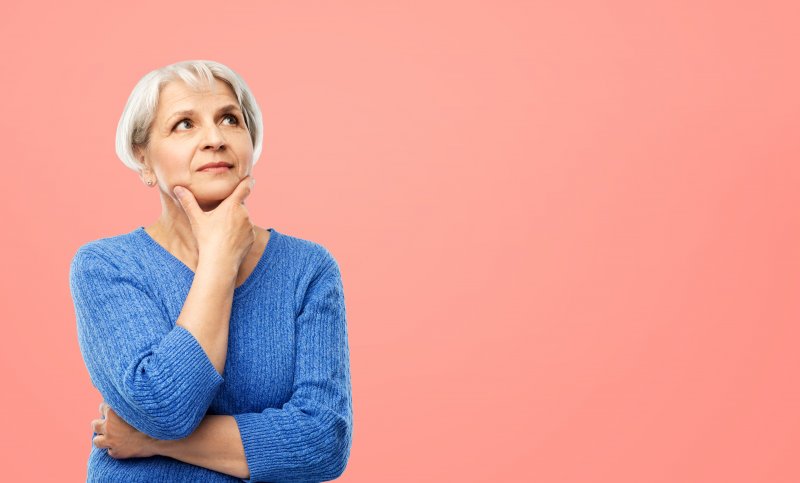 Dental implants are considered the best way to restore missing teeth, but it's usually ideal to receive one as soon as possible after the loss of a tooth. However, this does not mean that they can only be placed within a window of a few months. In many cases, a tooth that has been missing for years can be replaced with a little work. Read on to learn how a patient who has gone a long time with missing teeth can be a viable candidate for dental implants.
The Effects of Tooth Loss on the Jaw
Just like every other part of the body, the jawbone needs exercise to stay strong. This normally comes from supporting the teeth during the chewing process. When you bite and chew food, the roots of the teeth work against the jawbone, stimulating it so that it continues to develop and reinforce itself with new bone cells.
When a tooth is lost, so is this exercise. As a result, the bone tissue that once corresponded to the tooth begins to atrophy. As this structure recedes, it can even pull neighboring teeth out of alignment with it. This can expose them to injury because they will have to bite harder at improper angles. It can also result in decay because they can become harder to clean. The loss of one tooth can turn into a vicious cycle of tooth loss as the jaw continues to atrophy. If this goes untreated, the jaw will continue to recede, causing the mouth to sink further into the face beginning as soon as a few months after tooth loss.
How Dental Implants Work
Dental Implants consist of a titanium post placed in the jawbone and a natural-looking artificial tooth attached to it at the gumline. This post fuses to the jaw through the natural process of osseointegration. Since the implant functions like a real tooth and replicates its entire lost structure, including the roots, it restores the lost stimulation to the jawbone. This keeps it strong and healthy for years to come.
How Dental Implants Can Work if You've Been Missing Teeth for Years
Some patients can still receive dental implants even if they have been missing teeth for many years. In cases where there is insufficient bone mass to support an implant, the jaw can sometimes be reinforced through a bone grafting procedure. Bone grafting works by taking donated bone tissue (usually taken from the grafting patient) and implanting it along the insufficient bone structure. The graft will assimilate into the original tissue, providing what can be the foundation for successful dental implants.
If you're thinking of finally getting dental implants after a few years, you might still be in luck. A consultation with your dentist can determine if you are a good candidate. These wonderful tooth restorations can give you a beautiful smile that lasts for decades.
About the Author
Dr. Beverly Rose earned her Doctor of Dental Medicine from the University of Florida College of Dentistry and has practiced in the Melbourne area since 1996. She has undergone extensive post-graduate training at the Las Vegas Institute dealing with cosmetic and neuromuscular dentistry. Her practice provides services including preventive, restorative, and cosmetic dentistry in addition to dental implants. If you are curious about being a candidate for dental implants, contact her office online or dial (321) 259-4666.